On The Horizon Weekly – Leadership Models for Innovation
Growing Up | Broken Flywheel | Emergent Leadership | Platform Regulation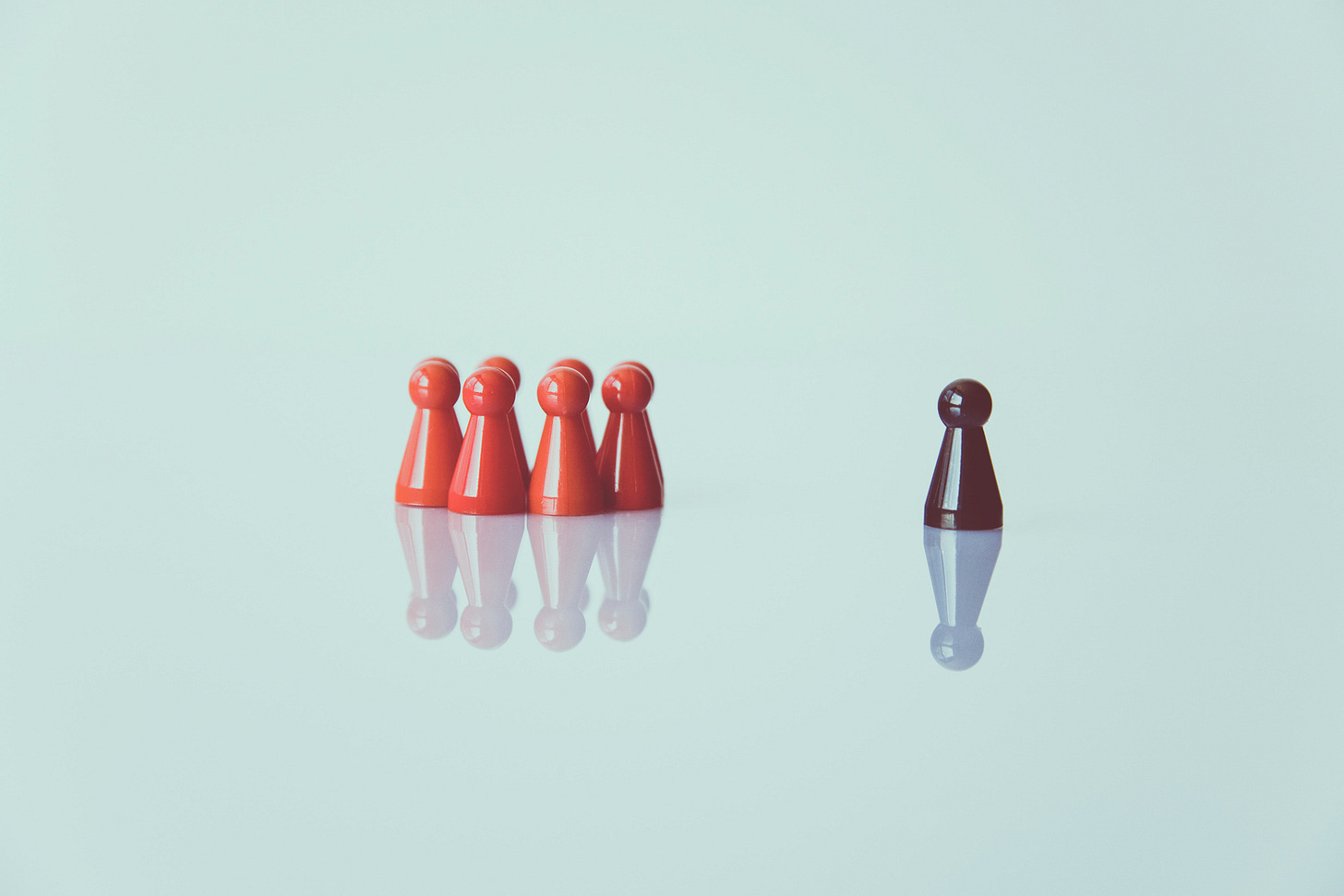 Image by Markus Spiske
New York NY 2019-07-23 – We wrote a couple pieces on leadership that's geared toward continuous innovation, and about how Instacart may be breaking its own marketplace by under-emphasizing deliverer retention. Elsewhere, there's a lot of talk about platform ecosystem regulation.
::
If you're getting this you probably signed up at the On The Horizon Medium publication, On The Horizon, or workfutures.org. If someone forwarded this to you, sign up here. And feel free to pass this along.
---
The Latest from On The Horizon
Growing Up: How To Let Go To Increase Innovation – On The Horizon chief Stowe Boyd reviews a survey-based study on Accelerating digital innovation by MIT Sloan Management Review and Deloitte. The analysts surveyed 4,800 managers, execs, and analysts, and conducted interviews with a double handful of executives and thought leaders.
The key takeaway is that greater digital maturity leads to an acceleration in innovation trajectory and a greater reliance on ecosystem-driven innovation. And one major insight is that maturation includes a willingness to share control with ecosystem partners to boost innovation.
Their analysis found that digitally maturing companies 1)innovate at a higher rate, 2)give more latitude to employees, 3)collaborate with external partners more, 4)deploy cross-functional teams, 5)are more agile, but may require more governance, and 6)predict future company strength. Stowe notes that
Shared ethics and their distribution through the network of players participating toward convergent goals in the ecosystem have to play the role a market regulator might in a conventional marketplace. However, getting that right can be difficult, especially in less mature companies.
The company types surveyed all seemed to believe external partnerships were vital, but only the digitally maturing did much in the way of cultivating them for digital innovation purposes.
Still nearly half of all the respondents – regardless of digital maturity – said that creating a collaborative culture and aligning goals were challenging. A practitioner advises ceding centralize control of goal-setting, and balancing the need to hold on to corporate culture while letting go of the things necessary to "grow up." Stowe concludes:
This is again a principle of fast-and-loose operations: everyone does not have to agree about everything. Therefore a great deal of time and energy can be saved by decreasing the central role of full consensus, and replace it with an operational philosophy of consent.

The core principles of the ecosystem have to be rock solid, and a system of governance in place to regulate that, but one organization must allow partners to make decisions in areas of their control even if they themselves would come to a different decision. […]
::
Instacart's Broken Flywheel – A Bloomberg story on the food delivery company's seemingly coercive practices towards its deliverers is an example for Stowe of "missing the middle ground in optimizing the marketplace dynamics, keeping prices low for customers while treating the workers badly: a broken flywheel."
Apparently, Instacart sends 4 minutes' worth of notifications to workers who ignore low-paying grocery deliveries. Stowe says:
Looks like Instacart is stuck with a broken flywheel. In principle, a two-sided marketplace based on buyers, deliverers, and Instacart in the middle where Instacart has an incentive, on one side, to keep buyers happy with low costs and reliable deliveries, while, on the other side, keeping workers happy with consistent well-paid gigs.
He suggests Instacart could
[…]have the option of making deliveries that are currently low-paying better paid. For example, they could institute an auction approach, where available workers could bid on the unattractive jobs, or Instacart could offer secondary benefits for taking bad jobs, such as first chance for later more highly-paid jobs.
In a tight job market, shouldn't Instacart be organized around retaining its workers? Meanwhile, major grocery chains are acting to turn the two-sided marketplace into a multi-sided one, using Instacart itself to fulfill bulk orders. Instacart concedes that business is low-margin, or even a loss-leader, that allows it to sign up more customers. Stowe doubts this unhealthy alliance is sustainable long-term.
::
On Emergent Leadership – Stowe admits a fascination with W.L. Gore, the maker of Gore-Tex, and its founder Bob Gore. Reviewing a Harvard Business Review article by a trio of MIT researchers, encourages him to look at Gore as an example of emergent leadership, and map emergent leader types against an organizational structure geared for continuous innovation.
The MIT researchers outline a three-tier model for leadership based on their historical study: entrepreneurial leaders move the company into new products and services, enabling leaders get them the resources and info they need, and architecting leaders monitor culture and high-level strategy. Stowe maps these types on his model of the global white goods company Haier Group:
I believe that the characteristics of the three kinds of leadership line up with the sorts of leadership in the concentric organizational model for Haier and its cultural context (see Hamel and Zanini on The End of Bureaucracy )
Nimble leaders step up (and out of their domain) when needed. The organization has a constant develop process to support this movement, and Stowe's definition of emergent leadership:
Emergent leadership: the ability to steer things in the right direction without the authority to do so, through social competence.
This requires a new organization.
The emergent organization, one with three tiers (concentric layers) of leadership. And the executives need to be guided into the new roles that will play in the emergent organization, particularly the architecting leaders, who have to be the driving force behind the transition to emergence[…]
---
Elsewhere
Last week, the European Commission opened a formal antitrust investigation on whether its use of information from independent retailers violates EU competition rules. The potential conflict hinges on the role Amazon plays as platform owner and marketplace provider.
::
Reframing platform power. In light of that, it's fruitful to look at this recent article by a trio of European and Canadian academics in Internet Policy Review. They use the term "multi-sided platform" and "platform" interchangeably, but they're really talking about the multi-side marketplaces spawned by the classic platform providers like Amazon, Google, Facebook, and Apple. They propose that European regulators examine the following:
Do a case-study based analysis of how these marketplaces interact, what "critical infrastructure" roles a given platform plays, and their interdependencies.

The goal would be policies and regulations that treat these roles – rather than equating the platform with the company – with more appropriate nuance.

The analytic reframing would encourage countries and the EC to harmonize older regulatory frameworks like antitrust, consumer, and competition, with newer treatments of privacy, media, and network neutrality.
::
Amazon Offers Sellers a Leg Up, With a Catch. The Wall Street Journal describes how Amazon is promising third-party merchants extra promotion, marketing, and reviews in trade for the right to buy out the brand for a fixed price. Some are actually agreeing to this.
::
Facebook is backpedaling from its ambitious vision for Libra. Ars Technica says that, to satisfy US regulators, Facebook has to "design a new network architecture that strikes a reasonable balance between these competing objectives—a network that is locked-down enough to satisfy regulators but open enough to attract a healthy developer ecosystem."
::
Facebook Libra: What the regulators should do according to Readwrite Labs. And how Libra governance is supposed to work in Zenith Ventures' analysis – Libra: A Governance Perspective.
---
Sign up for the On The Horizon weekly newsletter to remain informed on new writing, events, and other activities.
We are actively seeking contributors and subjects to investigate, so please contact us via our contributors page.