Google's Ecosystem Construction | Competitive Environments |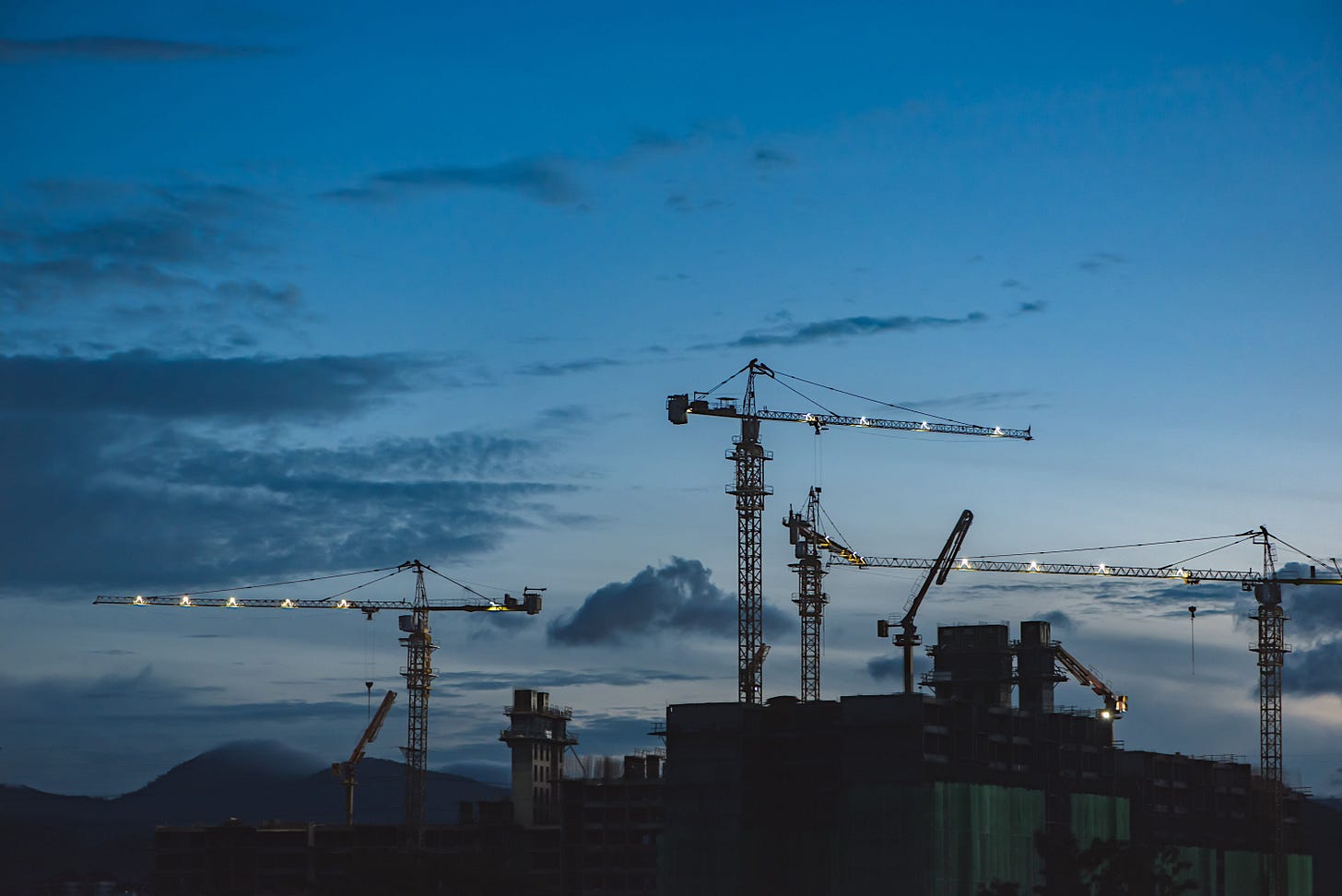 New York NY 2019-08-013 – Looking back, what Google did to build the model of a modern digital ecosystem was a lot more than just launch a platform. Incumbent industry players wary of digital intruders would do well to learn its lessons.
::
If you're getting this you probably signed up at the On The Horizon publication on Medium or at workfutures.org. If someone forwarded this to you, sign up here. And feel free to pass this along.
We are actively seeking contributors and subjects to investigate, so please contact us.
---
The Latest from On The Horizon
The Origins of the Modern Ecosystem. Haydn Shaughnessy digs into the history of how Google built its search engine-based ecosystem. There were more moving parts that you might remember, and less dependence on classic platform tropes.
Google's rise to dominance in this industry marked the origins, the very genesis, of the modern business ecosystem. A look at Google shows that platforms are not about two-sided markets or network effects.
Google built a rich infrastructure of tools and services to support the marketers in its ecosystem, and built them so they wouldn't bog down Google's own resources:
Google showed the way with a run of innovations in customer focused tools that it gave away (tools like Trends and Analytics, and self-service dashboards). Tools that shifted us away from old fashioned ideas about service and customer centricity to something also new — creating the conditions for customers to take charge of their own success.
But first, it had to establish the business model of search. No, it didn't invent paid advertising and placement. But it did lay the groundwork for search engine optimization suppliers.
Google's innovation was, in a sense, to make this word-stuffing game harder but still achievable.

PageRank could still be manipulated by SEO experts who second-guessed how the algorithm worked, but it took considerable investment to build high-quality inbound links, initially the primary driver of Google's rankings.

The search engine won favour with the search marketing community in part because there was now a systematic and low-spam way of serving their customers. Creating pages with inbound links from pages that also had inbound links was an easily understood mission, though a difficult one too.
The ecosystem foundation also supported smaller marketers:
There was the search element, a platform where people could come online and immediately jump into relevant content; there was the paid element, where advertisers could pay for clicks through to their websites; there was the SEO community that would arrange "organic" search return performance, meaning companies would score highly on Google because they had the right content and the right links; and there were massive content providers who felt that Google was the channel for them to reach more readers. There were also small advertisers with micro-budgets advertising local goods and services and large advertisers who began to divert significant budgets to "digital."
Haydn illustrates that Google's ecosystem combined key elements beyond what casual analysts attribute to platforms:
Self-service – for the marketers

User experience – again, for the marketers: easy to use and configure tools

Microtransactions – so small and large players could participate

Scale – on all sides: end users, content searched, marketer participation, global distribution

Data – for tracking search campaign effectiveness

Advocacy ecosystem – the combination of all of the above was more powerful than mere network effects or a 2-sided marketplace.
Haydn concludes:
What can we say about this ecosystem play? This was not the two-sided market experts claim it to be. A two-sided market would be an Uber, bringing people together travelers who need a ride. Or it would be a dating site bringing people into couples. But this search community was, and is, something else. It is a vast collection of different types of content creators, craving different kinds of audiences; it is those audiences too. It is the skilled search engine marketer selling visibility to clients. It is the vast literature on good online marketing practices; social media conferences, authors and their books, training courses, all ultimately telling you how to Google. It is the brand community who need exposure. It is people needing information and the apps that have grown over time to help them. It is the early advocates of Google.
---
Elsewhere
Software, Ecosystems and the New Logic of Competition The BCG Henderson Institute (the Boston Consulting Group's think tank) uses some squabbling over open source commercialization to illustrate key principles of digital ecosystem competition. "For companies accustomed to traditional competitive dynamics in industries with linear value chains, these principles may seem counter-intuitive, but they will become increasingly important[…]" Roles can change on the fly and orchestrators must choose what value to capture, resulting in inter- and intra-ecosystem competition.
::
Radically rethink your strategy: How digital B2B ecosystems can help traditional manufacturers create and protect value Some McKinsey partners argue that digital ecosystems are the best defense against tech giants moving into the manufacturing space. They outline the building blocks that form the foundation of a sustainable system.
::
Advantage Flywheels Max Olson's FutureBlind blog provides handy visuals of 6 different types of flywheels – also known as causal loops – for your future presentations. He uses them to map a handful of the usual platform ecosystem suspects.
::
Amazon-FedEx split sets battle lines in e-commerce delivery feud After dropping out of Amazon's air distribution, FedEx takes the next step and exits its ground network, too. FleetOwner digs in a little deeper than the obvious coverage and suggests which partners will pick up the slack (UPS) and how FedEx will compensate (Walmart).
::
Twitter to Remove Third-Party Data From Ad-Buying System Privacy regulations are biting into the services that digital media companies offer their marketing partners. Facebook was the first to strip out third-party targeting data, now it's Twitter. Big agencies will adjust and supply their own, but this kind of thing makes it tougher for smaller marketers.
::
Deliveroo Rescue Team to Turn Struggling Restaurants Into Delivery-Only Businesses In contrast, the food delivery company is adding more services for its ecosystem partners. It will try to help failing restaurants with its "ghost-kitchen" delivery-only network.
---
Sign up for the On The Horizon weekly newsletter to remain informed on new writing, events, and other activities.